Latest News

New Referees still required in North Antrim
8th April 2017
North Antrim is in urgent need of volunteers who would be interested in becoming Hurling referees (Young Whistlers and Adult) to help freshen and strengthen the current pool of referees available to us, which frankly is diminishing year by year.

There are always complaints about the lack of referees in North Antrim and around the County. It's all too easy to stand at a side-line and referee however when asked for people to come forward to help address the issue, everyone walks away and the complaints continue.

Clubs needs to realise they have a reasonability to encourage cable people (Young Whistler and Adult) who have an interest in pursuing becoming a referee in the Gaelic Games.
It is simple if clubs do not find more people to referee then Gaelic games will not take place so why not volunteer.
If interested, please let yourself known to Frank McCarry or Mark O'Neill.
Frank McCarry
North Antrim GAA Secretary
Mob:
07927 504925
Email:
Secretary.north.antrim@gaa.ie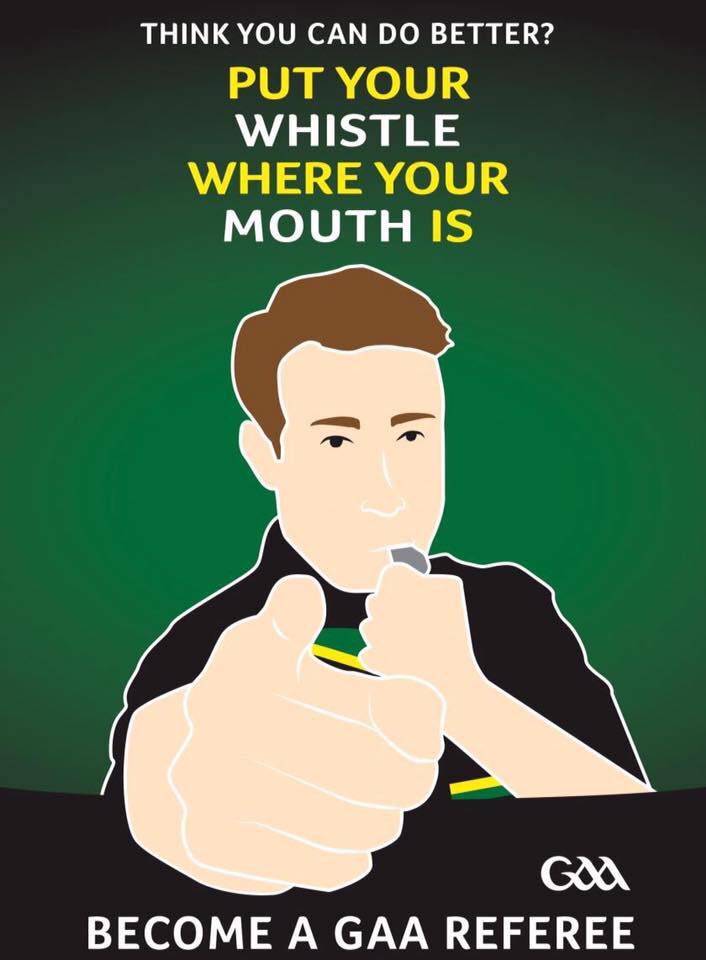 Comments