Latest News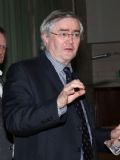 Dr Eamon Phoenix's talk to packed Carey hall
29th January 2018
Many thanks to the The Saffron Gael for coverage at this event, content from them also.
Dr Éamon Phoenix gave a very successful and compelling talk in Carey Hall, Ballyvoy, on Saturday night 27th January 2018
Owen Elliott, North Antrim GAA Chairman welcomed the audience from all parts of Co. Antrim and beyond. He thanked the local Comhaltas Traditional Music Group for entertaining the audience as they arrived. He then introduced Dr Phoenix.
Nearly 300 people listened to the stories of events and revolution covering the period 1891 to 1922, in North Antrim. Éamon referred to The Gaelic Revival; the rise of the GAA; The Irish Volunteers; Protestant Home Rulers; 1916 Rising; 1918 Election; Partition and The War of Independence. A question and answer session followed and many people took the opportunity to speak to Éamon while tea and coffee was served.
This was the N. Antrim GAA. Culture officer's most successful event to date.
The next event in the GAA Culture calendar is Scór Sinsear, Co Aontroma, It will be held in Glenavy Sunday 4th March 2018 at 4:00pm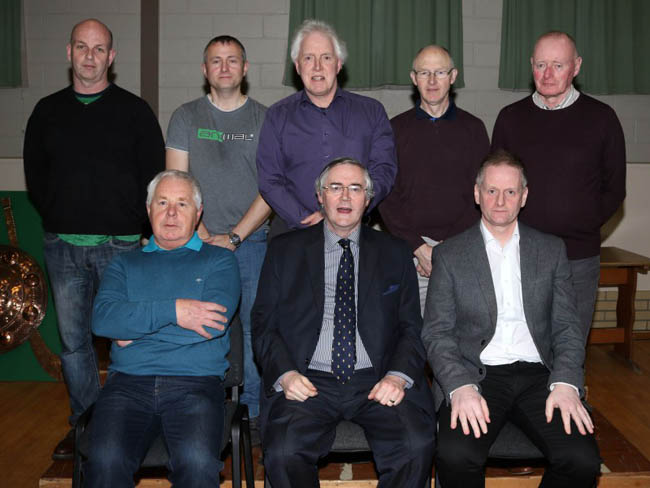 The North Antrim committee with Dr Eamon Phoenix at his talk to a packed Carey Hall on Saturday night
Back row – Gerry McGlynn, Frank McCarry, Jimmy Gaston, Jarleth O Donnell, Sean McKendry
Front – Chris Campbell, Dr Éamon Phoenix, Owen Elliott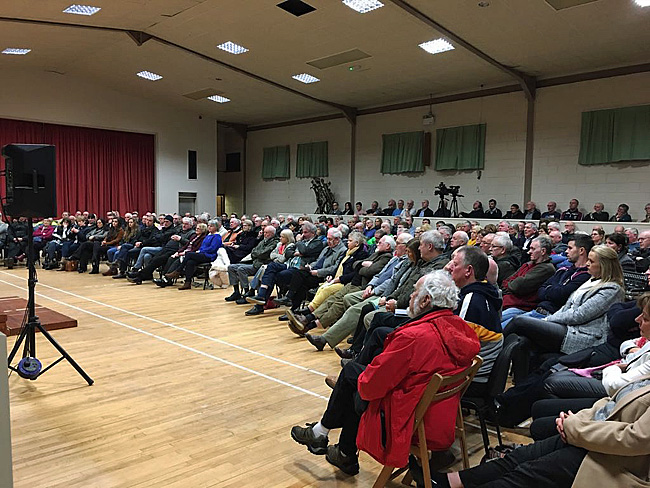 Comments